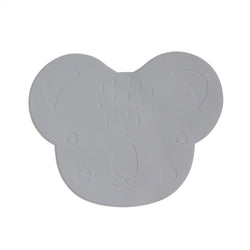 OYOY
Placemat Koala - Grey
IN STOCK for immediate shipment.
*Limited quantities may apply.
The Koala Placemat is made from 100% silicone, which is a durable material that is easy to clean. The placemat is non-slip, which means that it lays well on the table.

Suitable for meals or in the children's room as a base for creative activities – the child will truly love it. 
Color: Grey
Quality: 100% Silicone
Dimensions: H33,3 x L42,1 x W0,2 cm