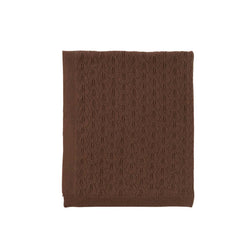 OYOY
Lana Baby Blanket - Brown
IN STOCK for immediate shipment.
*Limited quantities may apply.
The most beautiful baby blanket in pure merino wool. Lana Baby Blanket is incredibly delicate and soft and keeps the little one warm. The blanket is therefore essential on the go or just in any cosy moment. The blanket will be the finest gift for the newborn baby. Choose between two colors.
Product Details:
Dimensions: W80 x H100cm
Material: 100% Merino Wool
Finish: Brown