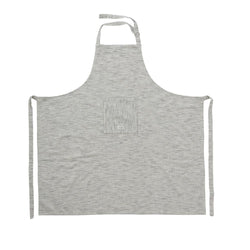 OYOY
Gobi Apron High - White/Black
IN STOCK for immediate shipment.
*Limited quantities may apply.
With the graphic expression, the Gobi series evokes childhood memories. Let the apron hang in kitchen with the towels in the same series. The apron is ideal for the family who loves to share cooking. Cooking is a big part of everyday life, so why not make fun of one's aprons for the whole family.
The apron is made from organic cotton and is also available for children.
Materials:
100% Organic Cotton
Dimensions:
H38.58 x W37.8 in
Care:

100% Organic Cotton